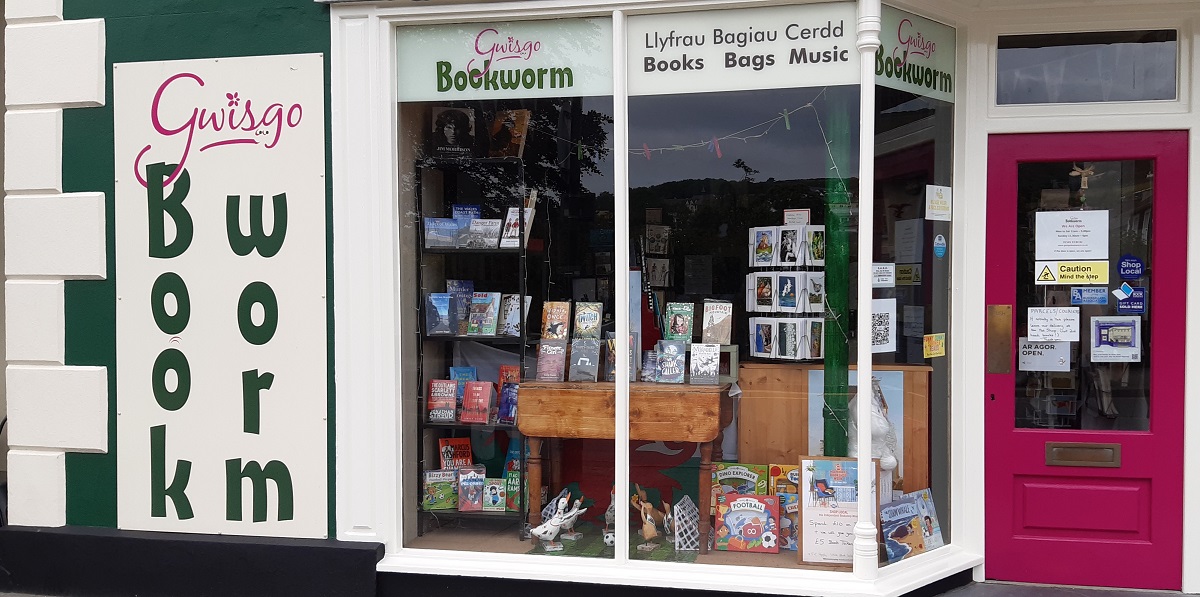 Christmas Book Catalogues
People are definitely starting their Christmas shopping early this year and if you're planning to give books as presents then take a look at our Christmas catalogues, both packed full of ideas for all ages and tastes. Available to pick up from the shop or just click on the links below.
Festive Reads from the Books Council of Wales
The latest edition of Booktime magazine is also out now, free copies in the shop or read it here.
Placing orders
If you can't see what you want on the website, please contact us directly – we can check availability and order for you.
We can deliver locally free of charge and post to UK mainland addresses at £2.00 per book 2nd class or £4.00 per book 1st class. International delivery is available at cost. We can also wrap books, including a card if required. £1 per item wrapped and £2.50 for a card. Please contact us directly if you would like us to do this.
We also enjoy sourcing 2nd hand books and like nothing more than finding a specific edition of an old favourite or tracking down something that is out of print. Beautiful old books can make very special presents and we have plenty of interesting books for you to choose from as well as all the new titles on offer. We are open every day between now and Christmas giving plenty of opportunities for browsing.
Mon to Sat 11am – 5.00pm Sun 11.30 – 4pm.
Thank you
We consider ourselves very fortunate to have the best support from our customers and would like to say a heartfelt thank you to everyone who comes in the shop or supports us through the website. We've been constantly busy since reopening after the winter lockdown and have had so many lovely comments that mean so much to us. Here's hoping for a festive season when we can all get together and enjoy spending special time with our families and friends.